How to report fraud, waste, and abuse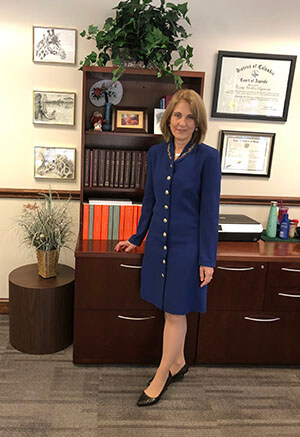 Anyone who suspects or has knowledge of fraud, waste, abuse of authority, mismanagement, or other wrongdoing should immediately contact the OIG.
FCA employees may contact the OIG directly or through their supervisors. Agency managers and supervisors are responsible for ensuring that allegations of wrongdoing are promptly reported to the OIG. The OIG can be contacted directly by
calling the OIG's office at 703-883-4030, the OIG Hotline at 800-437-7322 or 703-883-4316 (Note: To ensure confidentiality, calls to the OIG are not recorded.);
sending an email to

[email protected]

(Note: To ensure confidentiality, this account is not connected to the FCA network.);
writing to the Office of Inspector General, Farm Credit Administration, 1501 Farm Credit Drive, McLean, VA 22102; or
visiting the OIG offices (Note: An in-person visit does not break confidentiality if you so request.).
Complainants should provide the following information if possible:
A brief, accurate statement of facts believed to provide evidence of wrongdoing
Names, addresses, and office locations of pertinent individuals and organizations, including those who may have information about the suspected wrongdoing
Dates when the suspected wrongdoing took place or is expected to occur
How the complainant became aware of the information
Contracts, invoice numbers, or other related documents
Complainants should not engage in any independent inquiry or investigation and should not discuss the matter with the persons suspected of wrongdoing. Complainants should provide the OIG with any new or additional information pertinent to the allegation.
Complainants may make allegations anonymously. However, anonymous allegations may lack the specificity needed for the OIG to fully investigate. Complainants who identify themselves will not have their names revealed unless the inspector general determines the disclosure is unavoidable.

Reprisal and retaliation for reporting wrongdoing is prohibited by federal law and regulations. (See the No Fear Act and the Whistleblower Protection Enhancement Act.) However, individuals may be subject to disciplinary or criminal action for knowingly making a false complaint or providing false information.

For more information regarding whistleblower protections, see FCA's Whistleblower protections page. For information on reprisal protections for federal grantees and contractors, see 41 USC 4712 (pilot program for enhancement of contractor protection from reprisal and disclosure of certain information). For information on protections for federal job applicants, see the EEO and diversity page.
If you believe a Farm Credit System institution has violated your rights as a borrower, please notify the FCA Office of Congressional and Public Affairs. For information on how to do so, see the borrower rights page.
Page updated: September 08, 2022